The Machine
Hi everyone, I wanted to let you know that the physical edition of The Machine is starting to ship this week! If you ordered one, you can expect a shipping notification soon! To celebrate this occasion, we are also releasing the digital edition of the game today! The digital edition includes a .gbc rom that plays on all gameboys, a .gb rom(for forcing DMG mode in emulators), a .pocket file for playing on the Analogue Pocket, and a pdf copy of the game's manual.

I have also updated the demo rom and the online demo to a more recent version of the game. When I made the first demo, the game still had a some bugs and the way that I implemented the demo also created some bugs that were unique to the demo. This version should better reflect the final product. After you play the final game, be sure to let me know what you thought in the comments! Just try not to spoil too much of the game.
I want to thank everyone who has already pre-ordered a copy and everyone who has been so supportive along the way!
There are still copies of the physical edition available: https://www.themachinegame.com/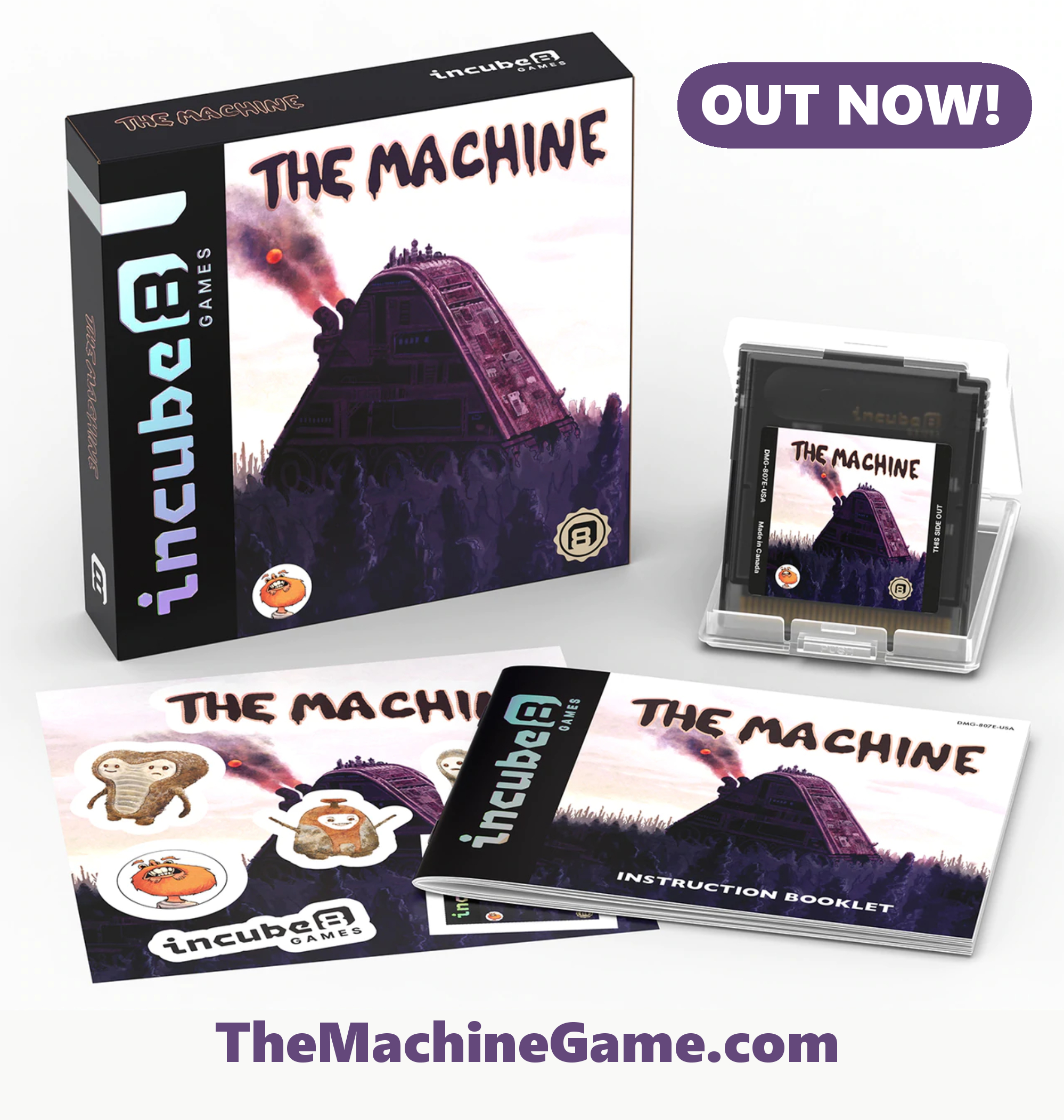 and if you want the digital edition you can get it here: https://incube8games.com/products/the-machine-gbc-digital-edition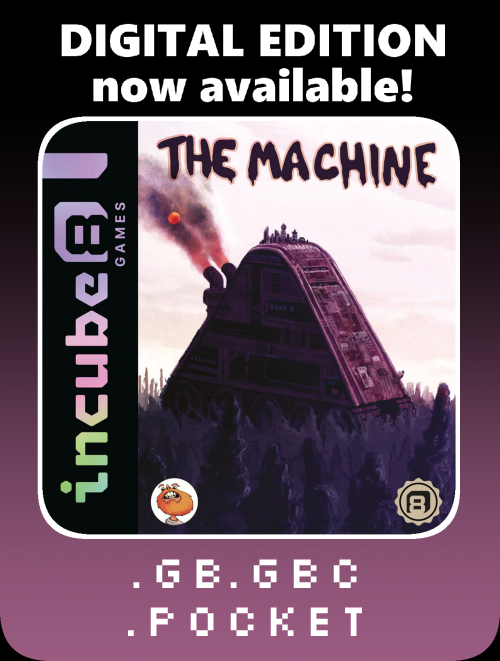 Files
Machine DEMO v1_1.gb
2 MB
Jun 03, 2022